JOIN US AS WE EXPLORE THE BATTLEFIELDS
&

BRAVERY OF THE PAST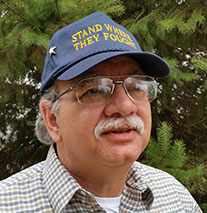 Normandy, the size of Connecticut, witnessed seventy-seven days of conflict that inflicted 600,000 casualties on the opposing armies and population. Focusing only on the events of D-Day limits one to comprehend the magnitude of the conflict that in the following days created 96% of the maiming, death, destruction and sorrow.
All tours led by Michael Grams.
We are also available for private tours June – July & September.